Your Wedding
WE SET THE STAGE – MAKE IT YOUR OWN
We have created a romantic place for you to have your wedding. We have tables and chairs plus lots of unique furniture pieces and decor items that you get to use as part of your Basic Event Package AND you can have your layout as you like.  We meet with you ahead of time so you can let us know how and where you want your layout and then HP Farms staff will handle setting up those furniture pieces.  This takes care of the sweaty grunt work of moving furniture then you take it from there.  You and your girls can decorate yourself pinterest style or hire your own decorating and of course, we can handle your decorating too…but you get to have the choice.  We have lots of decor items even on-site that we allow you to freely use like log rounds, lanterns, hanging mason jars and shepherds crooks, wash tins for your drinks, votives, chalkboard sign collection and much more.
Photo by Brian Wagoner Photography
Now, you take it from here.  We do offer a Vendor Suggestion Page full of proven vendors but you can find your own. Whether you do it yourself with your treasures or you hire us or hire your own decorator, there are plenty of ways that you can make this wedding YOU.  Go vintage, rustic, simple elegance, even Boho, a touch of country, etc. but you can make it your own.

Photo by Katie Britt Photography
Since you are in charge of the look – the vendors – the choices, this means that you can have it your way.  If you are a budget minded bride – this allows you to utilize your own resources; your friends, your decor, etc.  We give our brides a Bridal Survival Guide link that is our resource guide to hosting a wedding here at the farm.  It includes many pictures and information to help you begin your planning.  We do offer many extras that you can consider too.  We have rental items like vintage furniture, chandeliers, mason jars for drinking, arbor or cross, and a long list of more.  We have fun rentals like "Goat Visit", hayride, and bonfire.  Then we have extras that are more like services such as our vintage china collection, a vintage dessert-ware.  smorgasbord package, S'mores package, Lodging, 2-Day Events, Bouquet Creations, Rehearsal Dinner Event Package, extra hired staff, Day of Coordinator, Decorating, and more.

Make this day – plan your choices – so that it reflects you and the groom.  Think outside the box and embrace who you are.  Make sure your photos show off your uniqueness.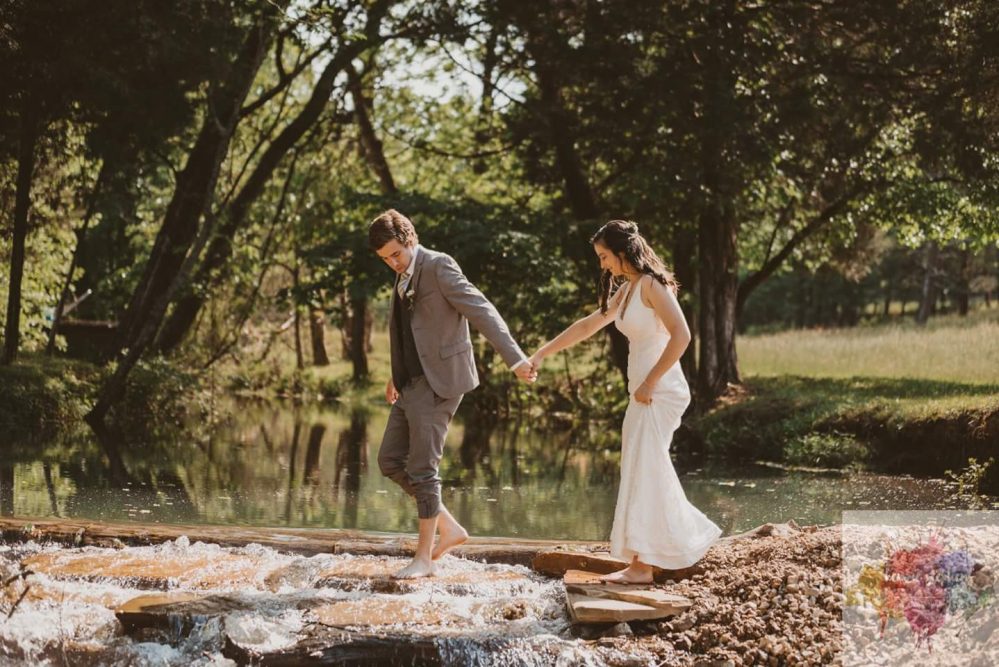 Be you!  Go barefooted if you like.
Embrace all of the assets of our farm – even our sweet goats.
 Check out what's included in our package AND PRICING